24 Inch Corner Cat Perch with Tube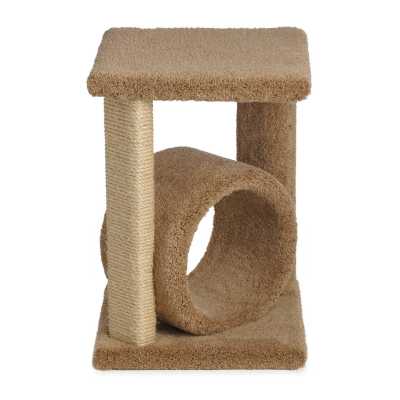 For color choices, see Alternate Images
Our newest Corner Perch with Tube is simple and sturdy and fits into the corner of any room. The 12" long tube with a diameter of 12" was a natural addition to the Corner Perch.
This 24" tree is on a 16" x 16" base topped with a sleeping platform that is 16" x16". Purr-fect for looking out those low windows!! The two 24" posts provide two scratching surfaces. You can add sisal to one or both legs
With all that lounging area this Corner Perch is purr-fect for cats of all ages and abilities.
Ships fully assembled
Shown with one leg in sisal
Product Filters
Can be Customized
Made in the USA